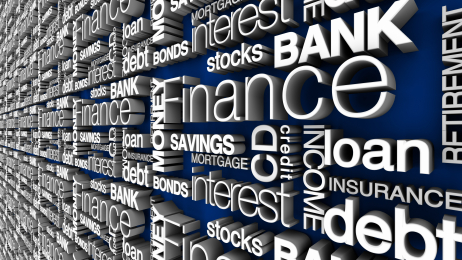 Graduating from university is a life changing event, especially in the UK. There are the parties, celebrations and well wishers; there are also the many changes that suddenly take place. The graduate in Great Britain no longer has a well defined daily routine and foreseeable expense; instead, suddenly there is the change from student to job hunter, and job hunter to career minded worker.
In many cases, the fresh baked graduate in England will be earning a living for the very first time. Unfortunately, some former students leave university and enter the workforce with a lot of student loan debt as well as credit card balances and even the occasional overdraft. There are 10 surefire ways of getting graduate finances off to a great start, and if you want to earn high marks in fiscal responsibility, you will do well to listen up.
1. Budget your monthly expenses. You are most likely now faced with expenses which differ from those you incurred while you were still living as a student. When you determine early on where you money will go, you will get a head start on putting a big dent in your outstanding debts and getting them paid off quickly.
2. Pay off your student loan debt last. Since the Government sponsored student loan deal offers the cheapest interest rates currently in existence, it is worthwhile to eliminate higher interest debts first. Additionally, repayment does not begin until you are bringing in £15,000. This leaves you most likely with your overdrafts and also credit card debts.
3. Plan your debt repayment. Knowing how much you owe and how much you can afford to put toward your debts is vital for a sound budget. Getting caught unawares with respect to outstanding bills and balances may lead to financial disaster. If you find that you have a hard time meeting all of your financial obligations, consider consolidating them onto a transfer card that offers 0% interest.
4. Initiate a savings plan. After your debt repayment is scheduled and you have found a way of incorporating aggressive debt reduction in your overall budget, it is time to also put some money away. Opting for an interest earning Cash ISA that also offers tax sheltering is a good idea. The sooner you begin saving, the more will accumulate over the lifetime of the account.
5. Open a graduate account that meets your needs. Even if you have already opened a student account previously, consider moving your business to a different banking provider. After all, what suited you well prior to graduation may not be exactly what you need a couple of years down the road. If you can show that you qualify for the account and your banking history with your initial student account is solid, there is no reason why you may not move your business.
6. Exercise fiscal savvy rather than falling for handouts. You may be offered teaser rates and freebies just for opening an account with one bank over another. Perhaps you are offered discounted CDs or mobile phone savings, but when these are used up, you are left with a graduate account that costs more money than you saved with the free offers.
7. Know your approved overdraft rate. If you must let your finances go in the red, you may do so at a cost. Some graduate account providers offer as little as 10% interest while others will charge as much as 18%. Interviewing different banks has an advantage in that you can compare rates before you may need to pay them.
8. Know your gratis overdraft limit. There are a couple of graduate account providers who permit you to operate in the red to the tune of £2,500 in the first year, £1,000 in the second and £500 in the third, without charging any interest.
9. Be aware of your unapproved overdraft cost. If your red turns redder and you go beyond the agreed upon terms for overdraft protection, you will incur interest charges at a different rate. These fees vary by provider, but may run to the tune of 14.8% all the way up to 29.8% plus an additional £30 per day. Avoid this kind of accounting mistake whenever possible but shop around for the most favorable terms before doing business with any bank.
10. Cast an eye toward property ownership. Learn about mortgages, chart the housing trends, and think twice before you sign up for a 100% mortgage product; it is usually too expensive in the long run.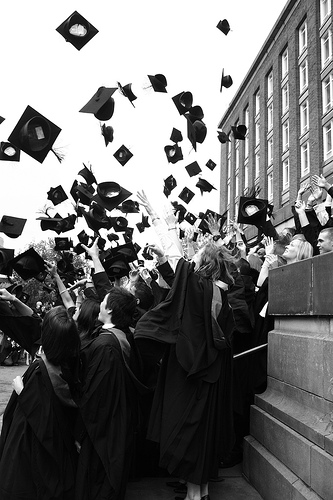 Welcome to graduate finance, your guide to all things important to recent graduates.