Fancy a career in Further Education?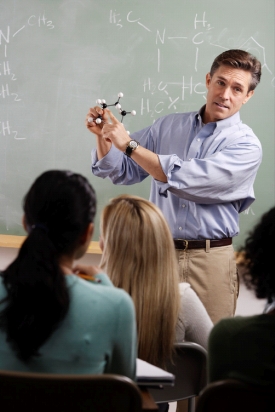 Many graduates are now considering an education in further education but just do not know how to go about doing that. There are many different resources that one could consider using to get the information they need. If you are interested in getting information about further education programs, then you have come to the right place.
To work as a teacher in state-maintained schools in England and Wales you need to have professional qualified teacher status (QTS). For further information on teaching in other areas of the United Kingdom please see teaching in Scotland and teaching in Northern Ireland.
Teachers in independent schools are not required to have QTS, but most do.
To be awarded QTS by the General Teaching Council for England (GTC) you must:
Complete a period of training, such as a one-year professional or postgraduate certificate in education (PGCE) course, which recommends you for QTS. This is known as initial teacher training (ITT).
Complete a period of induction, known as the newly qualified teacher (NQT) year. This is your first year of employment as a teacher in a school. You do not have to start this induction period immediately after your ITT, but you would be expected to complete it within five years.
Pass QTS Skills Tests in literacy, numeracy and information and communications technology (ICT) by the end of your ITT period (if training in England). These tests can be taken at any of the 50 test centres throughout England, and most students complete them while on their PGCE course.
If you want to work as a teacher with the full range of responsibilities in further education (FE) colleges or sixth form colleges, you need Qualified Teacher, Learning and Skills (QTLS) status or QTS.
Further education in the UK is on the rise. There are many qualified instructors needed in order to properly teach a class. There are many things that graduates can do if they are interested in further education such as attend special events for teachers and get as much information as possible about becoming a teacher for beyond high school. Many institutions are offering to help students get started any way they can. They are helping students get as much information as possible about the professional further education program, teacher education programs, and applying to the programs as well.
There are many institutions that are accepting students in their programs for further education. You must be interested in teaching beyond the high school years as that is what a further education career is. The University of Windsor is one of the many institutions offering this kind of career program. You have to be able to attend classes on campus and be willing to participate in certain program hours in order to complete the education requirements. This school has been in the education business for many years and has one of the best curriculum that is available to anyone interested in further education. They also have many openings for anyone that is interested in applying for employment with them.
If you are interested in furthering your education with a degree in further education, it would be in your best interest to get online and start researching the many institutions that offer that. Finding an approved degree for furthering education can take some time. Not everyone is going to meet the requirements set forth for each institution, so it make take you some time to find the right one. You can also find additional qualifications for teachers programs online as well.
Summer and Autumn registrations are already beginning so it would be in your best interest to find your learning institution pretty fast and start the process for teacher training. Furthering education can be one of the best careers in the world to get into. It can offer tons of rewards and be one of the best jobs that you ever have.