Graduate guide to renting a property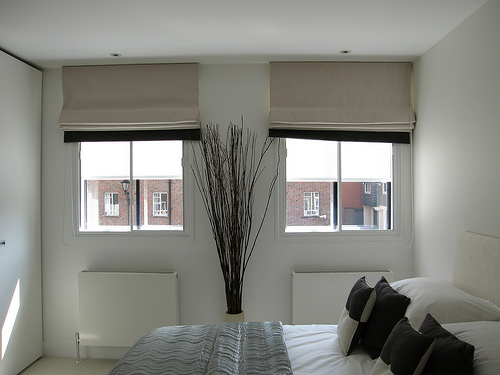 As a recent graduate, you will be looking for a place to live, and chances are you will be starting off by renting a flat or studio. So what should a graduate look out for when viewing a rental property?
Below is a thorough guide to the different things you should keep in mind when viewing a property to let.
1. Before viewing
Always try to go to a property viewing with a friend, it is not only safer but it also means you will get a second opinion, and more chances to pick out flaws you may not have seen. If you want to be even more careful, let friends or family know where you are going in case and keep a taxi number for the way back.
2. Viewing the flat: Take your Time
Estate agents might try to rush you through a viewing, especially during peak hours. In our current high demand rent market, this is your only opportunity to judge the place, so don't be afraid to take your time and ask as many questions as possible. Remember that Estate agents will appreciate a curious buyer, who knows what they want.
Try and prepare questions before you view your property, you will find that the more properties you view the more questions you will be asking based on previous experience. A good idea is to draw up a check list to take along, and to bring in a notepad to take notes.
If you sign the lease you will be doing so based on your viewing, meaning if you didn't check the water pressure or notice the lack of radiators, there wont be a lot you can do about it once you've signed the contract.
3. The Local Neighboorhood
See if you can show up slightly early to allow yourself a look around and get a feel for the area. Try and revisit at different times to check whether the area is well-lit? If its a safe environment or will you feel isolated and vulnerable?
Find out about the local Amenities: Shop, Tube stations, parks, cashpoints, bus stops, banks and parking are all very important factors to look for.
Availability of public transport is one of the most important points: How far is the nearest stop? How frequent and reliable is the tube or bus service and does it operate in the evenings and at weekends? Many stations close earlier on weekends, and this might impact your socialising in the evenings or taxi expenses! How much is a monthly season card – don't forget to cost the commuting factor into your monthly outgoings.
4. Viewing the Property & its condition

Take time to look for signs of damp in all rooms – usually telling signs are a musty smell, flaking paint, loose wallpaper, spots on the walls.
Look for any signs of mice infestation by looking for droppings, traps or poison baits – don't forget to check for this in ground floor cupboards.
Is there central heating, and do all the heaters and radiators work? If the property doesn't come with central heating is there an alternative source such as storage heaters/electric heating? Is central heating included in your rent?
Is there double glazing in your new flat? If not, check if the area is quiet. Not having double glazing means sleepless nights on busy streets and higher heating bills.
Are the general decorations to your taste? Look at paint, wallpaper, carpets, floorboards are they in reasonable condition and check if you would be allowed to carry out any decorations if not?
Check for space, especially if you plan on moving a lot of stuff from home. Is there adequate storage space in the property? Does the kitchen have enough surface & storage space for your needs?
Finally we would recommend as a graduate that you visit the property more than once and at different times of the day to check that they are happy with the area. Other than that, happy flat hunting.